Dealing with bad credit? You're not alone – many people are in the exact same situation you are. For this reason, certain financial institutions have made it possible to qualify for a credit card despite your credit rating.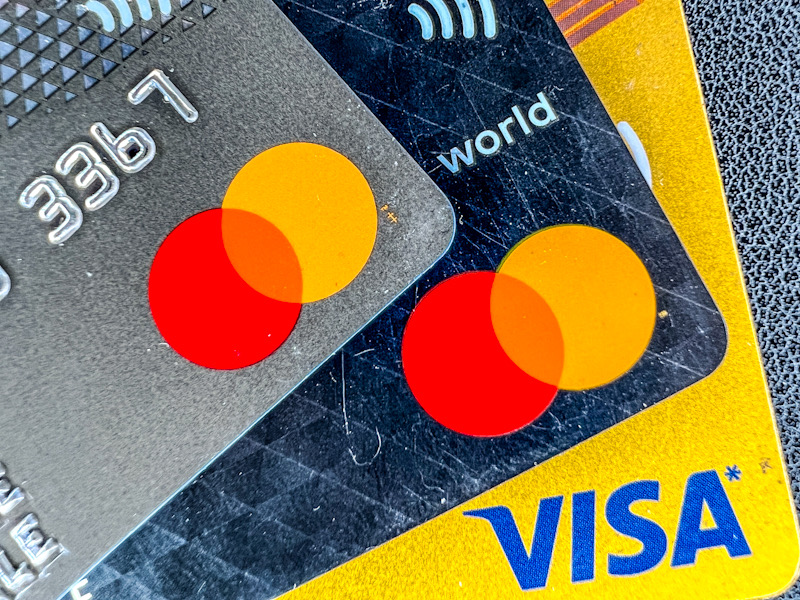 Bad credit can come about for many reasons, such as failing to make timely payments and having high debt versus income. A poor credit score can be pretty limiting: basic actions like applying for an apartment lease and a cell phone can be quite difficult.
No one ever said that rebuilding one's credit was a simple task, but there are definite ways to improve the score. A prime method in increasing credit score is by applying for a credit card. Certain institutions are willing to work with individuals who have low or no credit rating.
Rebuilding Credit Rating
Did you know the timely payments make up approximately 35% of your credit score? In other words, one of the most important factors in rebuilding credit is making on-time payments to any and all creditors, notably your credit card. A single missed payment can tarnish your credit history; it is therefore imperative to respect the repayment schedule. Today, some banking applications like Autopay can be put into place and payment reminders can equally be set up.
When owning a credit card, an individual has an allotted amount of credit. The lower amount of credit used, the better one's score. This factor is known as credit utilization and consists of about 30% of your overall credit score.
You may be wondering how exactly getting a new credit card can help you improve your credit rating. One way is through the decrease of credit utilization. By having more available space in terms of credit limit, utilization percentage can go down, allowing your score to go up. Be careful, though! If you're using your new credit card for purchasing and spending, credit utilization is bound to go up, and the opposite effect can occur – your credit rating can go down. It is possible to respect a low credit utilization by paying off your credit balance monthly and promptly.
Differences Between Guaranteed and Secured Credit Cards
Your bad credit rating is probably hindering your process of applying for a regular credit card, which is to be expected. That said, all is not lost. A guaranteed or a secured credit card might just be the right option for you.
Guaranteed Credit Card
Several financial institutions offer a card with guaranteed approval, at least for most individuals. Not 100% of applicants are accepted because certain factors need to be respected:
You must succeed in the pre-qualification questionnaire that involves subjects such as income and salary. This soft credit check avoids a hard inquiry and therefore doesn't affect your credit score.
Options:
Capital One
To be approved for a Capital One credit card, you need to be of majority, not already have a Capital One card, not have a bad debt with Capital One, and have passed since your last application for at least one month.
The Capital One card can offer a credit ranging anywhere from $300 to $7000, and the bank can provide either a secured or unsecured card, depending on your current credit score. There is a $59 annual fee, and the APR is 19.8%.
Capital One reports your credit card activity to credit agencies on a monthly basis. Therefore, as with any card, it is highly recommended that monthly payments be made in order to keep your balance as low as possible. Note that both your application and monthly payments can be completed online.
Refresh Financial
To be approved for a Refresh Financial Visa credit card, you simply need to be capable of paying a security deposit, have a minimum monthly income, have an active bank account, and an ID.
The Refresh Financial card can offer a credit ranging anywhere from $200 to $10 000. The card has a $12.95 annual fee, and the APR is 17.99%.
Refresh Financial equally offers a unique program known as the FIT program, free of charge and based on financial literacy for learning better methods of increasing credit score. Note that you can apply online and that a representative will contact you to further the application.
Secured Credit Card
A secured card is even easier to obtain than a guaranteed card. One must provide a security deposit in order to be approved, which is typically the card's credit limit. The security deposit fee can range anywhere from as low as $75 and can climb higher than $1000. It is equally possible to increase the credit limit on the card by providing more funds at a later date. Generally speaking, this deposit is fully refundable once the card is closed and the balance completely paid off.
With a secured card, there is no credit verification whatsoever. Anyone can be approved as long as the deposit is provided. Respect your payments in full on a monthly basis and watch your credit rating improve over time.
Options:
Bank of Montreal
This particular financial institution offers the BMO Secured MasterCard that anyone can apply for as long as they can put forth a security deposit. The latter amount ranges anywhere between $100 and $10 000 and is equivalent to your card's credit limit. There is a small $6.95 yearly fee and the card provides access to over 30 million merchants.
Application couldn't be any simpler or faster. All you have to do is apply online and you will be provided with a response nearly immediately.
Home Trust
Anyone can apply for the Home Trust Secured credit card as long as they can pay the $500 to $10 000 security deposit. Approximately 95% of applicants are approved, while the 5% refused are likely dealing with bankruptcy.
The line of credit is directly related to the security deposit and can be increased at any moment simply by increasing your security deposit. There is a $59 yearly charge and an APR of 19.9%. The interest rate is actually pretty interesting for a secured card – at only 14.9%.
Note that your security deposit will have to be sent through the mail. Your application can be completed online or equally sent through the mail. In the case of a refused application, any security deposit will be refunded in full.
Final Words
No matter what type of credit card you plan on applying for, a little research can go a long way. Numerous companies offer credit card options in order to help you rebuild your credit score and enjoy financial freedom once again.
Source:
READ MORE:
Disclaimer : All credit cards and loans are subject to credit and underwriting approval. Guideduconsommateur.ca is an information blog and a search platform, not a lender. Guideduconsommateur.ca only works with advertiser networks and partners that comply with laws and regulations of United States, United Kingdom, Australia, New Zealand and Canada. Credit cards range from $500 to $50,000 with Annual percentage rates (APRs) range from 13.5% to 19.9% and depend on the assessment of your credit profile. Loans range from $1,000 to $50,000 with terms ranging from 12 months to 60 months or more. Loans APRs range from 3.5% to 19.8% and depend on the assessment of your credit profile. For example, for a $5,000 loan paid monthly over 60 months, a person would pay $94.36 per month for a total of $5,661.60 over the course of the entire loan period.