For many, a monthly cell phone bill costing a couple of hundred dollars is no surprise – and this is especially true for anyone with a more recent smartphone.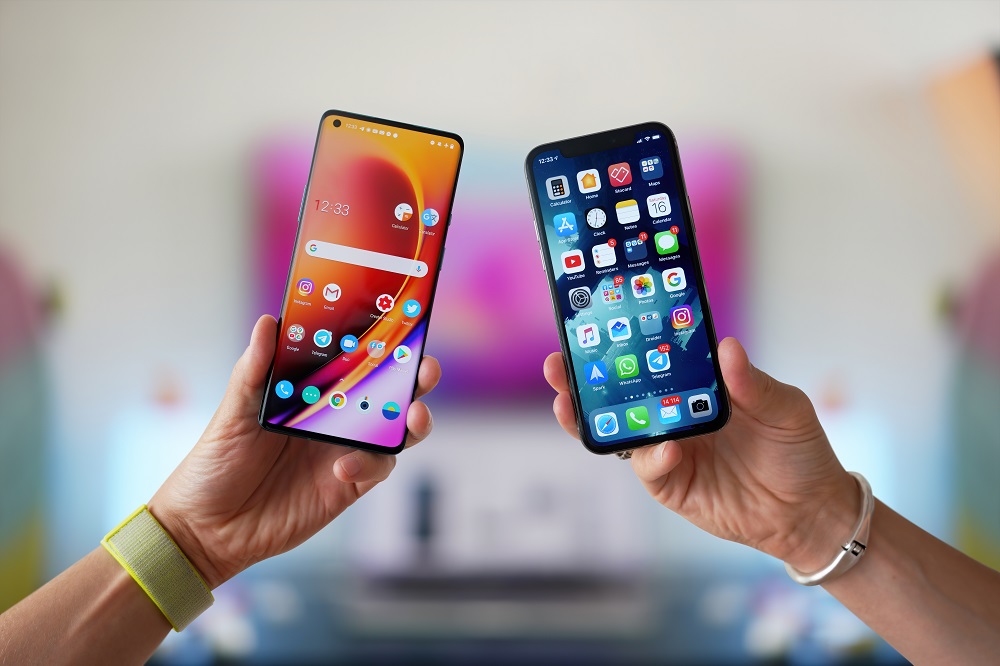 Thousands of dollars per year can go toward financing a phone and plan, which is a huge expense for one single bill. Many individuals strive to pay less and look for methods to decrease monthly costs.
If you recognize yourself within the above situation, know that you aren't alone and that a solution is definitely available to you! First and foremost, keep in mind that you're in charge, and if you're unsatisfied with the amount you pay per month, more affordable options are available to you. Nothing is holding you down to one service provider, so looking at different carriers is a great way to save a few bucks.
We've done the work for you and summed up the top 4 cheapest cell phone plans currently offered in 2021, based on their plan pricing! Take a look:
1. Fizz
Fizz is a growing company within the mobile industry. This cell phone company offers low-priced plans that specifically meet your calling, texting and data needs, allowing you to pay for just that – what you need and nothing more. No matter the selected monthly plan, Fizz allows all their clients to benefit from unlimited calls and texts. Additionally, it's possible to bring your own phone or purchase a new one offered through one of their plans. No matter what you choose, if you have an existing phone number, you can keep it with Fizz even when switching carriers.
Plan Pricing
Fizz offers several different customizable plans, the cheapest starting as low as $22 per month. Both the plan and price can be modified depending on your cell phone needs. Here are 3 example plans offered through Fizz:
$22/month: 0GB of data, unlimited call and text.
$28/month: 1GB of data, unlimited call and text.
$33/month: 2GB of data, unlimited call and text.
Included in Plan
No matter the Fizz plan you choose, you will benefit from unlimited calling and texting as well as a varying amount of high-speed LTE data. Your plan can also include:
As many GB of data you need – no worries, your unused data rolls over to the next month!
Smart Usage, allowing you to keep an eye on both your usage and its speed.
Online payment options that fit your needs.
Advantages for long-term, faithful clients.
A 15-day satisfaction guarantee.
Capacity to share data with others.
2. Bell
Bell, a more well-known player within this industry, strives to offer their customers the lowest and most competitive prices around. This cell phone company offers various plans that cover your internet, calling and texting needs. Even more importantly, Bell ensures total coverage by giving you access to the "Big Four", otherwise known as the four nationwide cell phone networks.
Plan Pricing
You can adhere to a Bell cell phone plan for as low as $10 a month! That's right! Depending on your typical cell phone usage, including calling, texting and internet, you can find and select a plan that offers exactly what you're looking for. Here are a few of the monthly options offered by Bell:
$80/month: Unlimited call and text, 30GB of data.
$85/month: Unlimited call and text, 35GB of data.
$125/month: Unlimited call and text, 50GB of data.
Included in Plan
No matter which plan you choose and how much you pay per month, Bell offers several advantages to all their customers:
Access to the "Big Four", AKA Canada's best national network
Unlimited Canada-wide calling
Several features including Call Display, Call Waiting, Conference Calling and much more
Access to the fastest 5G network in Canada (available on any 5G-capable device)
3. Telus
Telus is a renowned user-friendly cell phone company, commonly referred for new or elderly cell phone users. That said, Telus is a great choice for anyone in need of an easy and flexible phone plan that provides a quality and reliable service at the lowest possible cost!
Plan Pricing
Telus phone plans are completely customizable, from the number of lines to the allotted amount of calling minutes, text messages and GB of data. No matter if you're a light mobile phone user or an adamant texter and Internet user, you'll find what you need – at the price you need – with this cell phone company.
The lowest costing plan offered by Telus is $35 per month. This basic plan, ideal for someone who doesn't use the internet, includes one phone line, unlimited texting and calling and 0MB of internet data. Adding to a basic plan is super simple, and the costs are as follows:
$15 per month for any additional phone line.
Anywhere from $10 to $40 per month for internet data ranging anywhere from 2GB to 20GB.
Included in Plan
Looking to switch to a user-friendly mobile company or help a parent get set-up with a mobile device? Telus is definitely the way to go. By choosing this cell phone company, you'll equally benefit from:
Choose the device you want! Any phone for 0$ upfront. (Note that your monthly cost will be affected)
Super simple and customizable plan options.
TELUS Family Discount – save more with more phone numbers and lines!
One-Time Bill Credit $55 (This specific promotion isn't always available but can be interesting when applicable!)
4. Rogers
Rogers is a well-known cell phone company that has already cemented its position by offering great monthly deals. Rogers offers incredibly cheap plans that can fit anyone's budget, but their limited-time promotions are even more interesting. Keep checking the Rogers website to see what's readily available to you! Generally speaking, Rogers' deals are unbeatable – especially considering that all their plans include a minimum amount of high speed internet data!
Plan Pricing
Rogers' plans couldn't be more simple to understand. There are two tiers, a cheaper option and a more expensive one. Note that all new customers are offered special pricing and discounts for choosing Rogers as their cell phone service provider. Here are the two plan options:
3GB/month: $40 for current and new customers.
10GB/month: $50 for current and new customers.
Included in Plan
All of Rogers' cell phone plans include the same advantages, which is very interesting from a customer point of view. The only variable is the amount of data allotted per month, which also depends greatly on the mobile user.
Free of data-overage fees.
Finance a brand new phone for 0$ and 0% interest
Access 5G networks for 5G-capable devices
30-day no-charge returns for online orders
Waive the Setup Service Fee and save $45
How to Cut Cell Phone Plan Costs Today
Sure, there are different methods to go about saving money on your monthly cell phone bill – some simpler than others. For example, if you're paying a couple of hundred dollars per month for your plan, you're most likely financing a new phone as well. One method of lowering costs would be to pay your cell phone up front, thus leaving you with nothing but your actual data plan to pay. That said, not everyone has an extra $500 to $1500 hanging around to pay off their mobile device and therefore, taking a look directly at your cell phone service provider may be a cheaper option.
If you're willing to change your cell phone carrier and modify your plan, then it's time you start some very needed research. Cell phone companies continuously change their prices, modify their offers, and add new discounts, so it's worth taking a good look around. Decide exactly what your needs are before comparing prices in order to select the company and plan that best fits you!
Source:
1. https://fizz.ca/en/customize-your-mobile-plan
2. https://www.bell.ca/Mobility/Cell_phone_plans
3. https://www.telus.com/en/mobility/phones
4. https://www.telus.com/en/mobility/configure?product=bring-your-own-device